Warm wishes this blustery Sunday!
We're all cozy inside and preparing for the season ahead. If you're new to willowday or missed this last year, starting on December 1, I'll be joining 9 other Swedish creatives for a Christmas countdown.
I'm so honoured to join these other locals to create and share with you. Click below to see more about the project with link to last year's 25 days!
DAY 1
Printable Tags with Sofie of Hildashem
DAY 2
Willowday:
Macrame Ball Ornament
DAY 3
Helena of Craft and Creativity
Cross Stitch Cards
Day 4:
Pastill:
Quilt
DAY 6
Mini Piccolini:
Snowman Cake Pops
DAY 7:
Willowday |
Cookie Cutter Candle Holders
DAY 8 |
Mormorsglamour |
Wooden Advent Candelabra
DAY 9
Lina by the bay
Recycled Presents
DAY 10
Made by Mary
Chocolate Cherry Treats
DAY 11
Craft and Creativity
DIY Ornaments
DAY 12
Mormorsglamour
Cork Ornmaments
DAY 13
Pysselbolaget
Egg Carton Advent Calendar
next:
14 Hemma med Helena : Candlabra
15 Hildas Hem: Chocolatepops
16 Mini Piccolini: Cinnamon Gingerbread Cookie Candle Sticks
17 Willowday _3D Paper Stars with Printable Star Boy and Star Girl
18 Pastill
19 Hemma med Helena
20 Made by Mary
21 Mormorsglamour
22 Craft and Creativity
23 Lina by the bay
24 Pysselbolaget
Hängde ni med på the Creative Collectives julkalender förra året? Här ovan ser ni några bilder från den kalendern. Snart kör vi igång igen! Ni är inbjudna att spendera 24 kreativa dagar med oss.
Join us:


We'll move from one to another to share with you 24 days of projects and ideas for a more creative holiday season. Each day we'll have new projects: baking, creating, crafts and things to do for the holidays. You will be able to return here to move to the following days link, follow our
Facebook
page or our
Pinterest board
. We hope you'll join us in the way that's the most simple for you!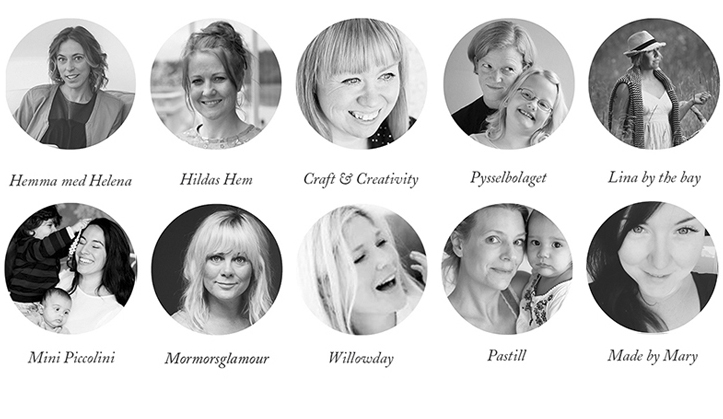 The Creative Collective består av:
Karin Schaefer,
Pysselbolaget
Helena Lyth,
Hemma med Helena
Sofia Brolin,
Hildas Hem
Helena Söderberg,
Craft & Creativity
Karolina Eriksson,
Lina by the bay
Malin Lundgren,
Pastill
Maria Strömberg,
Made by Mary
Mina Neumüller Malhotra,
Mini Piccolini
Helena Nord,
Mormorsglamour
Gina Vide,
Willowday
… och så vi förstås! För er som missade kalendern förra året rekommenderar vi ett varv runt på alla bloggar. Se till att ni ha gott om tid. Nedräkningen mot jul har aldrig varit mer kreativ och vi hoppas att ni dessutom får ett par nya favoritbloggar på kuppen!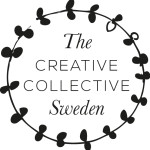 The Creative Calendar 2014 | HERE
Something you might like:
Lego Advent Calendar
Winter Wonderland Calendar
Snowflake Lion
(not pictured)
Make Lucia Crowns and Lussekatt
Finger Knit Letter Ornaments
Prism Snow Globes
Cut and Fold Snowman
Paper Ornaments
Reindeer Packages
52 Handmade Willowday Projects (click here)
Would you like to add simple, everyday, creativity to your family -- or travel with us to Sweden --- just sign up here and never miss a post.
Save
Save
Save
Save
Save
Save